Donate
Want to know how much people spend on things in computer games? Yes, on a beautiful hat, a dog running nearby, or a golden frying pan. In 2018 alone, Canadian users, who counted 18 million, spent more than $ 2 million only on transfers to each other and on betting with eSports skins (for more details, see
https://esportzbet.com/csgo-skin-betting
). At the same time, the amount is indicated excluding direct purchases from developers and in electronic stores. According to experts, the real figure may be 2-3 times higher. Even if things do not give any kind of gaming advantages, the desire to simply show everyone that your hero is more beautiful and brighter makes gamers spend money. Online games can be very expensive entertainment. The authors of Dota 2, CS: GO and many other games offer gamers to fork out for customization - changing the details of the character model or other elements of the game. Everyone will see your beautiful and rare things, and this is the only motivation for potential buyers. Even now on the Steam trading platform - a special section where users can sell and buy in-game items - you can find several things that cost more than two thousand dollars. At the same time, they are looking for their new owners a variety of clothes, from decorated with the effects of robes and weapons to autographs of pro-players and rare tickets to various tournaments (all this is also only inside the game). One of the most expensive skins in the game is Baby Roshan, a courier model in the form of the main Dota 2 monster. For several years, developers have added several types of flying assistant, including platinum and gold. The price of some of them can be several thousand dollars. The biggest deal in the history of Dota 2 in-game items was the purchase of War Dog courier with a special effect that made it unique due to game errors. The courier itself is not very expensive, but the pink glow raised the model's price to $ 38,000.
In 1911, our Welsh ancestors founded The Welsh Home, a 501c3 charity dedicated to maintaining the level of tender care for our residents in their particular needs, that they may be comforted, cared for and be at peace. We are committed to that service to humanity.
The most recent enhancement to our residents' quality of life that was made possible by generous donations was our new, state-of-the-art bus. This bus has the capability to safetly transport up to 15 residents. Our Life Enrichment department now can take more residents on outings like the zoo, picnics, trips to the lake, tour of the city to see Christmas light and leaf trip rides.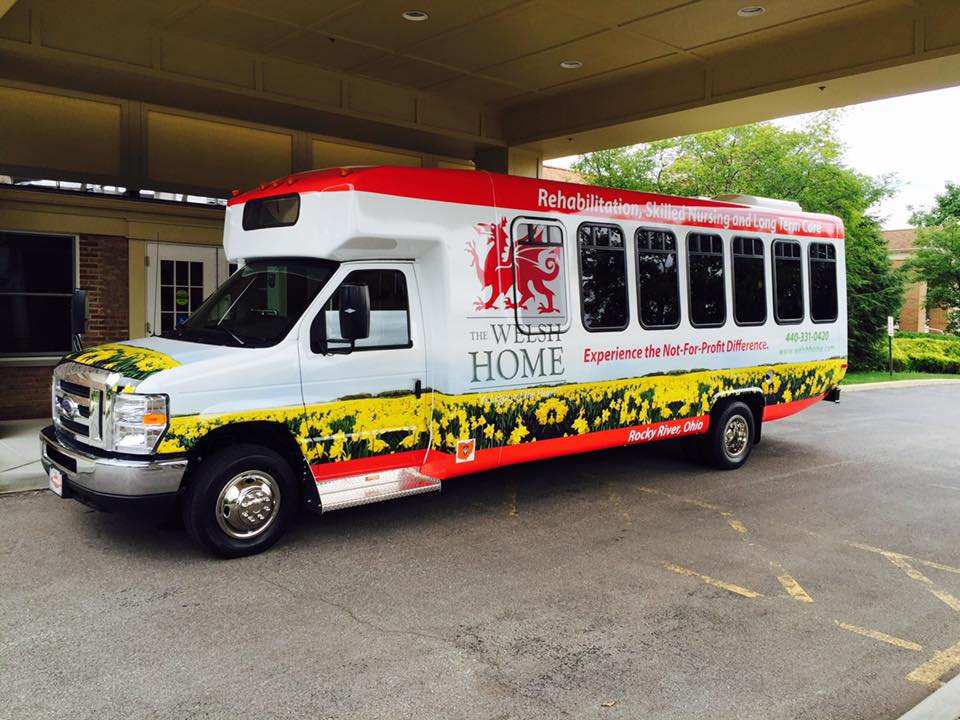 If you would like to help support the mission of The Woman's Welsh Club of America and The Welsh Home, you can send a donation to:
The Welsh Home
Attention: Sarah Koch
22199 Center Ridge Rd.
Rocky River, OH 44116
Individuals who make personal donations to 501c3 organizations can deduct those donations from their personal taxes